DX and Contest Forum Program
Youth Contesting in Jamaica
David Kopacz KY1V will be the first of two excellent speakers in this year.s Summerfest DX and Contest Forum. A successful web hosting entrepreneur and founder of UltraDX.com, David was honored as the Dayton Hamvention Amateur of the Year in 2004 for his "Young Ham Contest Program", which provides a once in a lifetime opportunity for up-and-coming contesters from all over the world to participate as part of a multi-op team from a big-time contest station in the Caribbean. In partnership with Krassimir Petkov K1LZ, David has built the 6Y1V world-class multi-op station in Jamaica from which a number of contesting records have been set.



The K5D Desecheo Island DXpedition
Our second speaker will be Mike Thomas NA5U, who was the project leader for the recent wildly successful K5D Desescheo Island DXpedition. Much to our delight, Mike was also the chief photographer for the trip, and will give us the benefit of the view through his lens. K5D chalked up an incredible 115,000 QSOs. We are honored to have Mike bring the Desescheo story to Summerfest.



---

---
CW Pileup Competition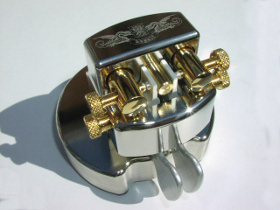 CTDXCC will also host the Second Annual Summerfest CW Pileup Competition with some incredible prizes for the winners. How's a Begali Graciella Jr paddle for a starter? Other prizes have been donated by WB0W. For the first time anywhere, thanks to the software wizardry of our own Chuck Sanders NO5W, CTDXCC's Pileup Competition will be a spectator sport as well, with a real-time scoreboard on the big screen. No long waits for the results or for an awards ceremony. You won't want to miss competing - or just watching!
Check out the Results of the competition!
---
ARRL DXCC Card Checking
Ed Cox KE3D will be at Summerfest to check QSL cards, and will be setup at the CTDXCC information table, located near the other organization tables at the convention. Please review the ARRL's requirements and procedure for Field Checking of QSL Cards before the convention. Not all DXCC entities are eligible for field checking.


---
Friday Night Contesters Dinner
Back by popular demand, Mike K5NZ and Rober K5PI will host a casual Summerfest Friday Night Contesters Dinner at El Mercado. El Mercado has been an Austin Tex-Mex institution since 1967. The dinner will be Friday night, August 7, at 6:00 PM. El Mercado is located on the west side of South First Street, about halfway between Barton Springs Road and Oltorf Street. The restaurant has parking next to the restaurant and in a lot across the street.
El Mercado South
1302 South First Street
Austin, Texas 78704
Phone: 512-447-7445